Newsletter 29-November-2015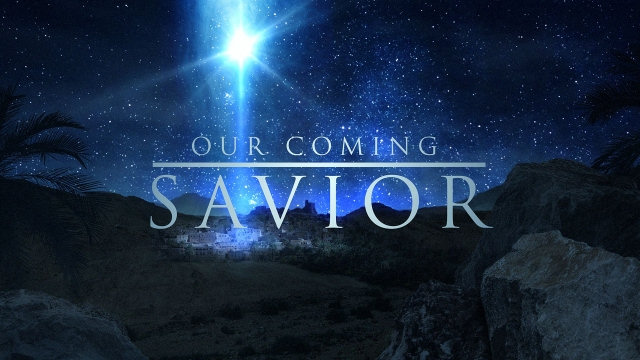 Malachi 3:1 (NIV)
3"I will send my messenger, who will prepare the way before me. Then suddenly the Lord you are seeking will come to his temple; the messenger of the covenant, whom you desire, will come," says the LORD Almighty.
---
NEXT WEEK:
Sunday Worship: 6 December 2015 Advent 2
Christmas Theme is: "Our Coming Savior - Herod"
Focus Scripture: Micah 5:2-4
Other Readings: Isaiah 9:6-7 2 Samuel 7:12-17
Prayer Points:- Please pray for: George Morrison with his seeking of relief for multiple joint pain. Little Cubs Kindy for more children as they vacancies because some children have reached school age and Kindy competition is strong. Averill Rule with ongoing health issues.
Fred Hollows Foundation Donations:- Thank you all so much for your kind donations to this wonderful cause. The goal was to raise enough money to cover 40 operations. We well exceeded this with enough raised for 73 operations. This is an amazing achievement.
Christmas is coming!!!! "Church Decorating" Please come and join in preparing our church for Christmas on SATURDAY 5th December from 2 – 5 pm. We need you. Lorraine
December/January Rosters:- This week the blank pages will be in the foyer on the table for people whom are able to assist in all roster areas for December and January Rosters. Please put your name in to positions where you are available. Thank you so much for your support.
CAROL SINGING IN THE COMMUNITY:- We are at it again this year – taking our voices and Christmas spirit out into the community to bring some pleasure (we hope) to members of our church and the community!
Date: Tuesday 15 December – meeting in car park at 6pm heading off at 6.10 sharp! We have a lot of visits this year – including 3 Retirement Villages – Highlands, Bruce McLaren and Dannemora Gardens!
We need as many voices as possible – in fact we need YOURS! You do not have to be a trained singer or be part of our singing group – if you can make a noise come along!
Bring a plate for supper – Dannemora Gardens will be hosting us for supper when we finish singing there. Need more information – contact Judy 2748534
THANK YOU
"Thank you to all those who contributed photos to the St Johns Photo Archive." A third volume has been started with photos from our 40th celebration and includes additional photos taken by John Copping. All three volumes have been available in the church foyer during the past week, and will now be kept in the church office. If anyone wishes to view them at church, or borrow them for a short time, ask Lorraine or Jeannine.
There are more photos to be processed, but these can wait until 2016! The demands of the Christmas Season come first!
Best wishes to you all! Trevor Haigh.
FELLOWSHIP CHRISTMAS LUNCH, Thursday, 10 Dec., Noon, at ARA TAI Café, Half Moon Bay .Please add your name to the List in the Foyer. If you wish, you may bring a small unwrapped gift for a child at the Women's Refuge. I believe 8 year old boys often miss out. Thanks, Loas Toung
FAMILY BARBECUE:- The Leadership Team has decided to hold a "Family Barbecue" before Christmas. The "Family" we have in mind is the community who use our buildings through the year - Kindergarten, Mainly Music, Holiday Programme, our Korean friends etc. etc. and all their families. We want to make a time to meet them, get to know them, thank them for the rent they pay us and in an informal setting be the Gospel. No preaching - just invite them to our Christmas services.
To make this work it is vital that you, the congregations of St Johns, are there to be the hosts. Bring your own family.
The date and time is the afternoon of the first Sunday in December, Sunday the 6th of December at 4pm. Put it in your diary and pray for a fine day.
We need people to help:-
Setting up after morning service on the 6th
Salad and soft drink servers
Tea and coffee servers
People to supervise and play with children
Cleaner-uppers
Loan of gazebos – freestanding
If you have any ideas for improvement or can help please talk to me, Alan Vickers or Ian Dittmer. Bob Williamson
CHRIS SKINNER C.D Angel of the Forest. I have some copies to sell, $25' this is his latest and would make a nice Christmas present. He is presently staying with his 95yr old Mum in Whanganui so I won't be able to get any more copies for a while. Loas Toung
January Accommodation Request: Nigel Hanscamp writes… We 4 are coming to Auckland from January 9 (or 10) to 16. We are looking for accommodation for that week. Do you know if anyone is looking for house-sitters, or who could accommodate 4 meek and mild (occasional) adults? Please contact Lorraine if you have any ideas to help them.
Christmas and Sunday Services for December 2015:
December 6th 9:30 am is our Regular Sunday Worship.
December 13th 9:30 am is our Children's Nativity Service.
December 20th 9:30 am is our Lessons and Carols Service in the morning.
7pm is our Blue Christmas service.
December 24th 7 pm is our Family Christmas Service
10:30 pm Carol singing
11 pm Christmas Eve Service.
December 25th 9:30 am Christmas Day Service.
December 27th 9:30 am Is back to regular Sunday worship!
Please invite friends and family to join you and us in these special times of remembering Our Coming Saviour, celebrating the coming of our Saviour and looking to his coming again.
Real Life:- : News Talk ZB 730pm John Cowan's guest this Sunday night (29th November) will be
veteran of NZ's news media, Bill Ralston.