Newsletter 27-December-2015
Isaiah 9:1-2 (NIV)
Nevertheless, there will be no more gloom for those who were in distress. In the past he humbled the land of Zebulun and the land of Naphtali, but in the future he will honor Galilee of the nations, by the Way of the Sea, beyond the Jordan— 2 The people walking in darkness have seen a great light; on those living in the land of deep darkness a light has dawned.
---
Christmas Theme is: Sunday 27th December 9:30am
Focus Scripture: Psalm 148
Other Readings: 1 Samuel 2:18-20,26; Colossians 3:12-17; Luke 2:41-52
Prayer Points:- Please pray for: Little Cubs Kindy for more children, they need at least 15 more children for the New Year. Brenda Ryan and George Morrison with ongoing health issues; Our church family and their safe travels during the Christmas Holidays.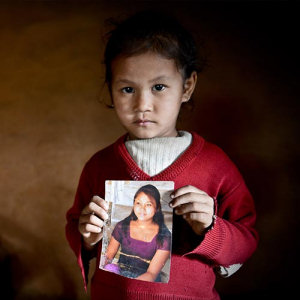 Christmas Charity 2015 – What our cash offerings will support.
The Leadership Team have determined our Christmas Charity this year is to support Tear Fund. They fund 5 causes: Protect; Sponsor; Restore; Empower; and Nourish. They believe communities have the best solutions to their problems, so they identify local organisations around the world to partner with and empower, to affect positive change. You can go on line and explore more of their work at https://tearfundwebuat01.azurewebsites.net/Our-Work.aspx Our specific support is for the "Protect" cause of 'Anti-trafficking and Exploitation' Tear fund believes people are not commodities so they combat human trafficking to protect people from slavery and exploitation.
A Learn More Fact:
$150 billion (USD) Is the annual profit generated through human trafficking and slavery. Of that, sexual exploitation generates $99 billion


You can learn more by typing in this address: https://tearfundwebuat01.azurewebsites.net/Our-Work/Anti-Trafficking-Exploitation.aspx
Tear Fund says: Human trafficking is organised criminal activity that deceives and coerces people into slavery. The vast majority of victims are vulnerable women and children trapped in poverty, who are robbed of their freedom and dignity.
Tearfund has a deep compassion for the oppressed and a yearning for justice. We believe the exploitation of poor and vulnerable people is a gross injustice that must be confronted.
What we're doing: 
We take a holistic and comprehensive approach in dealing with human trafficking and exploitation. Through our partners, who are fighting trafficking and slavery in Southern and Southeast Asia, we're:
Helping to protect people vulnerable to trafficking by running empowerment and education programmes.
Assisting authorities to break the criminal networks behind trafficking and slavery to set victims free.
Working with local law enforcement to help prosecute the traffickers and brothel owners to prevent further people from becoming enslaved.
Giving survivors a safe place to heal and recover, and restoring their dignity through rehabilitation.
More Facts
1 – 2% The number of victims that are ever rescued
22% Of 21 million people enslaved in the world are sexually exploited
Without demand for pornography or prostitution there would be no sex trafficking
12 years Is the average age of a victim of sexual trafficking and this is getting younger