Newsletter 24-September-2017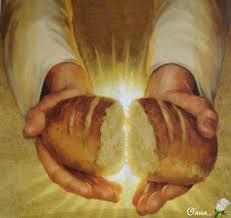 Exodus 16:2-15New International Version (NIV)
2 In the desert the whole community grumbled against Moses and Aaron. 3 The Israelites said to them, "If only we had died by the Lord's hand in Egypt! There we sat around pots of meat and ate all the food we wanted, but you have brought us out into this desert to starve this entire assembly to death." 4 Then the Lord said to Moses, "I will rain down bread from heaven for you. The people are to go out each day and gather enough for that day. In this way I will test them and see whether they will follow my instructions. 5 On the sixth day they are to prepare what they bring in, and that is to be twice as much as they gather on the other days." 6 So Moses and Aaron said to all the Israelites, "In the evening you will know that it was the Lord who brought you out of Egypt, 7 and in the morning you will see the glory of the Lord, because he has heard your grumbling against him. Who are we, that you should grumble against us?" 8 Moses also said, "You will know that it was the Lord when he gives you meat to eat in the evening and all the bread you want in the morning, because he has heard your grumbling against him. Who are we? You are not grumbling against us, but against the Lord."
---
Next Sunday: 1st October 2017
Next week's theme: Everyone's a Critic
Focus Scripture:Exodus 17:1-17
Other Readings:Psalm 78:1-4, 12-16; Philippians 2:1-13; Matthew 21:23-326
Prayer Points for: Brenda Ryan for good health; Steve Logan for strength in his recovery; Families, Children and Leaders for Mainly Music Ministry please; George Morrison and family with the sudden death of his daughter, Fiona.
Emergency Prayer:
If you require emergency prayer between 15 September to 7 October please contact Mavis Haigh 534 8891.
Nomination Team: The year has cycled around and after the service this week we have our AGM. Our nomination Team is putting forward Shirley Snoad for the Leadership Team.
Congregational Meeting Notice: Our AGM will take place after our service this week Sunday 24 September. Please stay to join us for this important meeting in our annual calendar.
St John's 5 Year Plan:
The Leadership Team has been working on a 5 year plan for St Johns. There are a few copies of the current version available on the foyer table for you to take and read. I don't think most of us on LT realised when we began this process just how flexible and adaptable such a plan has to be. When you read it, you will realise we have achieved some things already (kitchen/roof); we are struggling with other parts and we would like congregational endorsement for future progression. LT will be asking for congregational endorsement at the AGM. If you have any questions or would like clarification on some points please talk to Lorraine.
Real Life with John Cowan 7.30pm Sunday nights on Newstalk ZB John Cowan's guest this Sunday night (24 September) will be CEO of Zeal, Matt Grey. Matt has served at Zeal in several positions over the last seven years, and took over the role as Chief Executive in April this year. Matt is deeply passionate about caring for New Zealand's young people and is considered a passion about caring for New Zealand's young people and is considered a father figure by many. He was a counsellor at several colleges prior to his work with Zeal. Zeal runs youth centres in West Auckland and Hamilton with their aim as providing every young New Zealander with the opportunity to discover, express and develop their unique creativity..
A Fortunate Universe: A look at Life in a Finely-Tuned Cosmos Wednesday 27th September, 7 pm-9 pm, Greenlane Christian Centre, 17 Marewa Rd, Greenlane. Dr Luke Barnes, is a postdoctoral researcher at the University of Sydney and author of A Fortunate Universe: Life in a Finely Tuned Cosmos. Koha welcome.
Fellowship Lunch: Friday 29 September at noon, Ara Tai Café, Half Moon Bay. Please sign the form in the foyer if you are interested in joining us.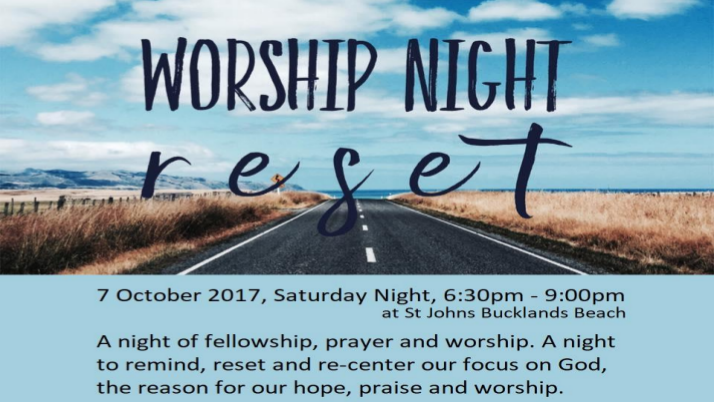 The Power of the Cross: A prayer and healing service. 6.30 pm Sunday 8 th October, Glenfield Presbyterian Church, 82 Chartwell Avenue, Glenfield. All welcome. Guest Preacher: Rev Mark Keown.
Exhibition: Colin McCahon: On the Road Inspired by Faith. 9-14 October 2017 at Somervell Presbyterian Church, 497 Remuera Road, Remuera. Free entry. www.somervell.org.nz/artweek
Just War to Just Peace - Dorothy Brown Memorial Lecture & Study Day13 - 14 October 2017 in the Bishop Selwyn Chapel, Holy Trinity Cathedral Speaker: Maire Leadbeater, longtime New Zealand Peace Activist: Nuclear free New Zealand at 30: historic achievement compromised by 'follow the leader' foreign and defence policy.
 One More at the Table: Uniting Congregations of Aotearoa New Zealand (UCANZ) Forum 'One More at the Table' takes place from 26-29 October at the Onehunga Cooperating Parish, Corner of Grey Street and Onehunga Mall. This year's UCANZ Forum goal is to enlarge vision and equip those attending with greater understanding of the diversities encountered in the life of Cooperative Ventures. Early bird registration until 31 August $180. Full programme at www.ucan.org.nz 
The Five Hundredth Anniversary of the Reformation 1517-2017 The community of St Luke and St Heliers Presbyterian Church invite you to a public marking this anniversary. "How do we speak about God? Authenticity for Martin Luther and for us" by Professor Peter Matheson, St Lukes Church 130 Remuera Road, 17 October at 7.30 pm. Peter Matheson taught church history at Edinburgh and Otago Universities and is Principal Emeritus of the Uniting Church Theological College in Melbourne. He has researched and written extensively about the Reformation.