Newsletter 1-October-2017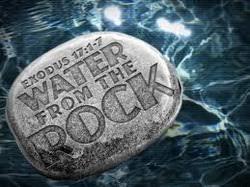 Exodus 17:1-7 New International Version (NIV)
17 The whole Israelite community set out from the Desert of Sin, traveling from place to place as the Lord commanded. They camped at Rephidim, but there was no water for the people to drink. 2 So they quarreled with Moses and said, "Give us water to drink." Moses replied, "Why do you quarrel with me? Why do you put the Lord to the test?" 3 But the people were thirsty for water there, and they grumbled against Moses. They said, "Why did you bring us up out of Egypt to make us and our children and livestock die of thirst?" 4 Then Moses cried out to the Lord, "What am I to do with these people? They are almost ready to stone me." 5 The Lord answered Moses, "Go out in front of the people. Take with you some of the elders of Israel and take in your hand the staff with which you struck the Nile,and go. 6 I will stand there before you by the rock at Horeb. Strike the rock, and water will come out of it for the people to drink." So Moses did this in the sight of the elders of Israel. 7 And he called the place Massah[a] and Meribah[b] because the Israelites quarreled and because they tested the Lord saying, "Is the Lord among us or not?"
---
NEXT SUNDAY: 8th October 2017
Next week's theme:  A Rule of Love
Focus Scripture:  Exodus 20:1-4, 7-9, 2-20
Other Readings: Psalm 19; Philippians 3: 4b-14; Matthew 21:33-46 
Prayer Points for: Brenda Ryan for good health; Steve Logan for strength in his recovery; Families, Children and Leaders for Mainly Music Ministry please; George Morrison and family with the sudden death of his daughter, Fiona.
A report from the Finance Committee 
Two Months to end August 2017
Regular Income
$
Giving
10506
Rents
13960
Total Income
24466
 
Expenses
27639
Deficit
(2301)
Giving was $3161 Below budget and $4977 below the same 2 months of 2016. If this trend continues we shall be in difficulties!
Please pray for God's provisioning for our finances.
You are invited, please come and support our young adults in worship: Saturday @6:30 pm.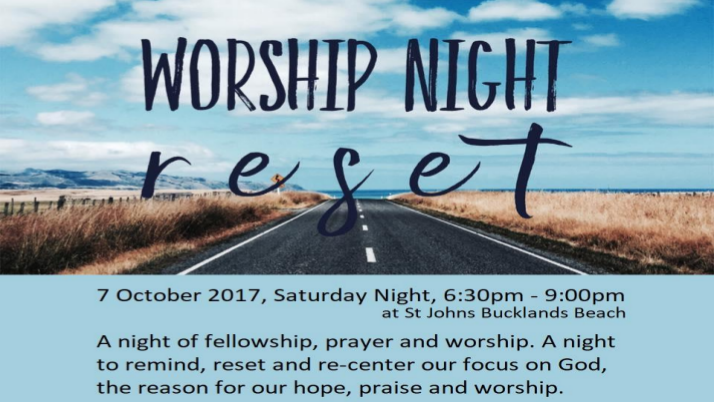 Real Life with John Cowan:- 7.30pm Sunday nights on Newstalk ZB. John Cowan's guest this Sunday night (1 October) will be Rod Drury. Rod is the founder and CEO of Xero, a leading international cloud accounting solution for small business. In 2013, he was named the New Zealand Entrepreneur of the Year, NZ herald business leader of the year in 2012, member of the NZ Hi-Tech Hall of Fame, NZ Hi-Tech entrepreneur of the Year in 2006 and 2007, World Class New Zealander for ICT, 2008, and Honorary Fellow of the Institute of IT Professionals NZ.
The Power of the Cross: A prayer and healing service. 6.30 pm Sunday 8th October, Glenfield Presbyterian Church, 82 Chartwell Avenue, Glenfield. All welcome. Guest Preacher: Rev Mark Keown.
Exhibition Colin McCahon: On the Road Inspired by Faith 9-14 October 2017 at Somervell Presbyterian Church, 497 Remuera Road, Remuera. Free entry. www.somervell.org.nz/artweek
 Tuesday the 10 October is World Homeless Day. One of the unmistakable observations of inner-city Auckland at the moment is the number of homeless women appearing on our streets. ACPC last year donated women's hygiene products to the WHD event in Aotea Square. Life wise are organising to sensitively and attractively wrap those products and if you would like to donate items please bring them to the church next week.
 One More at the Table: Uniting Congregations of Aotearoa New Zealand (UCANZ) Forum 'One More at the Table' takes place from 26-29 October at the Onehunga Cooperating Parish, Corner of Grey Street and Onehunga Mall. This year's UCANZ Forum goal is to enlarge vision and equip those attending with greater understanding of the diversities encountered in the life of Cooperative Ventures. Full programme at www.ucan.org.nz 
 The Five Hundredth Anniversary of the Reformation 1517-2017 The community of St Luke and St Heliers Presbyterian Church invite you to a public marking this anniversary. "How do we speak about God? Authenticity for Martin Luther and for us" by Professor Peter Matheson, St Lukes Church 130 Remuera Road, 17 October at 7.30 pm. 
Thanksgiving Sunday 29 October. In 2017 we are appealing for funds to refurbish and freshen-up the upstairs hall. If you venture up there you will see that this is badly needed. The kitchen upgrade is going to make the rest of the upstairs look even more shabby! This is the environment in which our Mandarin language services are held. So, if you can please give generously.
As always we will be giving 10% of the money raised to a cause outside St Johns. This year the Leadership Team have decided to support CCSM – The Chinese Churches Support Mission. This is close to the hearts of our Mandarin Brethren. Murray Cameron who is often here to speak at services upstairs works for CCSM.
Auckland Prayer Breakfast Thursday, 26 October - 6:30am Eden Park Function Centre This event is for anyone who desires to pray for the different communities that come together in the Auckland area such as business (the professions), politics, the arts and those in need. Bishop Ross is the Prayer Leader for Tangata Whenua/Issues facing Auckland/City Governance. More info here.
Just War to Just Peace Dorothy Brown Memorial Lecture & Study Day Friday, 13 - Saturday, 14 October 2017 Bishop Selwyn Chapel, Holy Trinity Cathedral Speaker Maire Leadbeater, longtime New Zealand peace activist speaks on 'Nuclear free New Zealand at 30: historic achievement compromised by 'follow the leader' foreign and defence policy' followed by a study day on 14 October. More info here. If you would like to include this in your pew sheet here are some words available for use.