Newsletter 28-January-2018
Today's Theme:"Refugees or queue jumpers?"
Focus Scripture:Matthew 25:31-46
Other Readings:Leviticus 19:33-34
Matthew 25:31-46
The Sheep and the Goats
31 "When the Son of Man comes in his glory, and all the angels with him, he will sit on his glorious throne.
32
All the nations will be gathered before him, and he will separate the people one from another as a shepherd separates the sheep from the goats.
33
He will put the sheep on his right and the goats on his left.
34
"Then the King will say to those on his right, 'Come, you who are blessed by my Father; take your inheritance, the kingdom prepared for you since the creation of the world.
35
For I was hungry and you gave me something to eat, I was thirsty and you gave me something to drink, I was a stranger and you invited me in,
36
I needed clothes and you clothed me, I was sick and you looked after me, I was in prison and you came to visit me.'
37
"Then the righteous will answer him, 'Lord, when did we see you hungry and feed you, or thirsty and give you something to drink?
38
When did we see you a stranger and invite you in, or needing clothes and clothe you?
39
When did we see you sick or in prison and go to visit you?'
40
"The King will reply, 'Truly I tell you, whatever you did for one of the least of these brothers and sisters of mine, you did for me.'
41
"Then he will say to those on his left, 'Depart from me, you who are cursed, into the eternal fire prepared for the devil and his angels.
42
For I was hungry and you gave me nothing to eat, I was thirsty and you gave me nothing to drink,
43
I was a stranger and you did not invite me in, I needed clothes and you did not clothe me, I was sick and in prison and you did not look after me.'
44
"They also will answer, 'Lord, when did we see you hungry or thirsty or a stranger or needing clothes or sick or in prison, and did not help you?'
45
"He will reply, 'Truly I tell you, whatever you did not do for one of the least of these, you did not do for me.'
46
"Then they will go away to eternal punishment, but the righteous to eternal life."
---
NEXT WEEK:
Sunday Worship: 4 February 2018
Theme: 'Called to Healing'
Focus Scripture: Mark 1:29-39
Other Readings:Isaiah 40:21-31; Psalm 147: 1-11, 20c; 1 Corinthians 9:16-23 
---
Prayer points for: Brenda Ryan for good health; Maya Corbett for healing of her knee. Families, Children and Leaders for Mainly Music Ministry please. 
---
Real Life with John Cowan
7.30pm Sunday nights on Newstalk ZB
John Cowan's guest this Sunday night (28 Jan) will be Duane Major a pastor at Spreydon Baptist Church since 2009. In 2016, Duane Major set up a campaign to raise the funds to purchase a 7-hectare beach up for private sale in the heart of the Able Tasman National park, in order to gift it back to New Zealand and keep it as public land..
---
Contribution to the Chinese Churches Support Mission
Thank you to all who contributed thanksgiving offerings last year and to the Christmas Eve and Christmas Day collections. We have been able to donate a total of $1033.50 to CCSM.
---
English for Kiwi Life 
for people with English as a Second Language
Starts 7 February 2018
St Johns Church, 245 Bucklands Beach Rd, Bucklands Beach
Learn English fast
Free for New Zealand residents and New Zealand Citizens
Study up to 20 hours a week
English for work and everyday life
Courses from beginner level.
Contact English Language Partners New Zealand 09 278 9099 or email This email address is being protected from spambots. You need JavaScript enabled to view it.
---
World Day of Prayer
Thursday 8 February, 10.30 am All Saints Anglican Church, Howick.
---
Will Science Bury Atheism? Dr Zachary Ardern
Does science suggest God does't exist? The natural world is rationally ordered, beautiful, and full of integrated complexity. There are many questions for science and theology to carefully explore and the interaction between them is dynamic and fascinating, and both contribute to human flourishing. But to engage in the conversation we need to get beyond the popular over-simplifications of science. When we do, rather than undermining Christianity - we find it in fact threatens to bury atheism.
At The Forge this month, Dr Zachary Ardern will lead us in an examination that shows how the study of science strongly supports belief in God - and threatens atheism.
When: Wednesday 7 th February, 7 pm – 9 pm Where: Greenlane Christian Centre, 17 Marewa Road, Greenlane Cost: Free – but a Koha to bless the speaker is encouraged. More information: Visit www.thinkingmatters.org.nz/theforge or email This email address is being protected from spambots. You need JavaScript enabled to view it.
---
Transforming Culture With Clear Thinking Christianity
Thinking Matters - Two presentations 'To Reform the World' Dr Roshan Allpress, National Principal & CEO of Laidlaw College. 'Inside Thinking Matters: Impacting New Zealand with Apologetics, Rodney Lake, National Director of Thinking Matters NZ Foundation When: Friday 9 February, 7.30pm – 9.30 pm Where: The Café at Greenlane Christian Centre, 17 Marewa Road, Greenlane RSVP: Just turn up. Cost: Free – invite a friend. 
---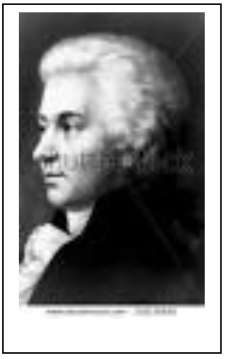 Mainly Mozart
Friday 16 February, 7 pm. 
St Mary's-in-Trinity, Cnr Parnell Road and St. 
Stephens Avenue
The Friends of Holy Trinity Cathedral, together with the Auckland Opera Studio invite you to a concert by The Shades, a quartet of beautiful Tongan and Samoan voices. Together they create a strong, well-blended sound with a feel for humour and a love of laughter.
Cost: Adult $45 Student $25

---