Newsletter 04-February-2018
Today's Theme:"Calling to Healing"
Focus Scripture:Mark 1:29-39
Other Readings:Leviticus 19:33-34
Jesus Heals Many
29
As soon as they left the synagogue, they went with James and John to the home of
Simon and Andrew. 30 Simon's mother-in-law was in bed with a fever, and they
immediately told Jesus about her. 31 So he went to her, took her hand and helped her
up. The fever left her and she began to wait on them. 32 That evening after sunset the
people brought to Jesus all the sick and demon-possessed. 33 The whole town gathered
at the door, 34 and Jesus healed many who had various diseases. He also drove out
many demons, but he would not let the demons speak because they knew who he was.
Jesus Prays in a Solitary Place
35 Very early in the morning, while it was still dark, Jesus got up, left the house and went off to a solitary place, where he prayed. 36 Simon and his companions went to look for him, 37 and when they found him, they exclaimed: "Everyone is looking for you!" 38 Jesus replied, "Let us go somewhere else—to the nearby villages—so I can preach there also. That is why I have come." 39 So he travelled throughout Galilee, preaching in their synagogues and driving out demons.
---
NEXT WEEK:
Sunday Worship:11 February 2018
Theme: 'Changed'
Focus Scripture: Mark 9:2-9
Other Readings: 2 Kings 2:1-12
---
Prayer points for: Brenda Ryan for good health; Maya Corbett for healing of her knee,
Families, Children and Leaders for Mainly Music Ministry; someone to pick up the ministry
of looking after our IT system please.
---
Contribution to the Chinese Churches Support Mission
Thank you to all who contributed thanksgiving offerings last year and to the Christmas Eve and Christmas Day collections. We have been able to donate a total of $1033.50 to CCSM.
---
English for Kiwi Life
– Sadly there was insufficient interest in the 'English as a Second Language' course which was due to start this week and the organisers have cancelled. The same course was run at St Johns during the second half of 2017. A group of adult students from Russia, China, Korea... participated, some enquiring about St Johns and its services, others expressed interest in what other activities we hold such as Mainly Music. The course was a wonderful outreach into the community and also helped St Johns finances. Please pray for more students so that courses can be held here again. 
---
World Day of Prayer Thursday 8 February, 10.30 am All Saints Anglican Church, Howick.
---
Concerned about the End of Life Bill? NZ Christian Network is advising everyone who is concerned about euthanasia being legalised in New Zealand to send a submission to the Justice Select Committee. This matter is time sensitive: Submissions to the Justice Select Committee close on 20 February 2018. For guidelines to make submissions online, by email or post go to the New Zealand Christian Network website, click on the tab NZCN/Noticeboard and 'read more.'
---
Upstairs Kitchen Upgrade – Work begins on the upgrade to the upstairs kitchen on Monday 19 February and will continue over the following three weeks. For health and safety reasons, please do not access the kitchen area during this period. Parents need to be responsible for ensuring their children do not enter the upstairs kitchen nor play with kitchen items stored in the hall. We apologise for any inconvenience caused during the upgrade and hope we can all work together to ensure the smooth running of day to day activities during this period.
---
Will Science Bury Atheism? Dr Zachary Ardern
Does science suggest God does't exist? The natural world is rationally ordered, beautiful, and full of integrated complexity. There are many questions for science and theology to carefully explore and the interaction between them is dynamic and fascinating, and both contribute to human flourishing. But to engage in the conversation we need to get beyond the popular over-simplifications of science. When we do, rather than undermining Christianity - we find it in fact threatens to bury atheism.
At The Forge this month, Dr Zachary Ardern will lead us in an examination that shows how the study of science strongly supports belief in God - and threatens atheism.
When: Wednesday 7 th February, 7 pm – 9 pm Where: Greenlane Christian Centre, 17 Marewa Road, Greenlane Cost: Free – but a Koha to bless the speaker is encouraged. More information: Visit www.thinkingmatters.org.nz/theforge or email This email address is being protected from spambots. You need JavaScript enabled to view it.
---
Transforming Culture With Clear Thinking Christianity
Thinking Matters - Two presentations 'To Reform the World' Dr Roshan Allpress, National Principal & CEO of Laidlaw College. 'Inside Thinking Matters: Impacting New Zealand with Apologetics, Rodney Lake, National Director of Thinking Matters NZ Foundation When: Friday 9 February, 7.30pm – 9.30 pm Where: The Café at Greenlane Christian Centre, 17 Marewa Road, Greenlane RSVP: Just turn up. Cost: Free – invite a friend. 
---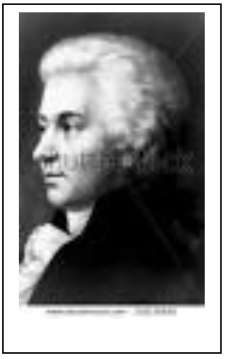 Mainly Mozart
Friday 16 February, 7 pm. 
St Mary's-in-Trinity, Cnr Parnell Road and St. 
Stephens Avenue
The Friends of Holy Trinity Cathedral, together with the Auckland Opera Studio invite you to a concert by The Shades, a quartet of beautiful Tongan and Samoan voices. Together they create a strong, well-blended sound with a feel for humour and a love of laughter.
Cost: Adult $45 Student $25
---
---