Newsletter 11-February-2018
2 After six days Jesus took Peter, James and John with him and led them up a high mountain, where they were all alone. There he was transfigured before them. 3 His clothes became dazzling white, whiter than anyone in the world could bleach them. 4 And there appeared before them Elijah and Moses, who were talking with Jesus.
5 Peter said to Jesus, "Rabbi, it is good for us to be here. Let us put up three shelters—one for you, one for Moses and one for Elijah." 6 (He did not know what to say, they were so frightened.)
7 Then a cloud appeared and covered them, and a voice came from the cloud: "This is my Son, whom I love. Listen to him!"
8 Suddenly, when they looked around, they no longer saw anyone with them except Jesus.
9 As they were coming down the mountain, Jesus gave them orders not to tell anyone what they had seen until the Son of Man had risen from the dead.
---
NEXT WEEK: Sunday 18th February 2018
Next Weeks Theme: First Sunday in Lent – Why did Jesus die?
Focus Scripture:Genesis 9:8-17;
Other Readings: Mark 1:9-15
---
Prayer Points:- Please pray for: Brenda Ryan for good health; Maya Corbett for healing of her knee, Families, Children and Leaders for Mainly Music Ministry; someone to pick up the ministry of looking after our IT system please.
---
Contribution to the Chinese Church Support Mission (CCSM)
Thank you to all who contributed thanksgiving offerings last year and to the Christmas Eve and Christmas Day collections. We have been able to donate a total of $1033.50 to CCSM.
---
English for Kiwi Life
– Sadly there was insufficient interest in the 'English as a Second Language' course which was due to start during the week and the organisers cancelled. The same course was run at St Johns during the second half of 2017. A group of adult students from Russia, China, Korea... who live in the local community participated, some enquiring about St Johns and its services, others interested in what other activities we hold such as Mainly Music. The course was a wonderful outreach into the community and also helped St Johns financially. Please pray for more students to come to an enrolment morning here on Tuesday 13 February 9.30 am to 10.30 am.
---
Concerned about the End of Life Bill? NZ Christian Network- is advising everyone who is concerned about euthanasia being legalised in New Zealand to send a submission to the Justice Select Committee.
 This matter is time sensitive: Submissions to the Justice Select Committee close on 20 February 2018. For guidelines to make submissions online, by email or post go to the New Zealand Christian Network website, click on the tab NZCN/Noticeboard and 'read more.'
---
Upstairs Kitchen Upgrade Work begins on the upgrade to the upstairs kitchen on Monday 19 February and will continue over the following three weeks into March. For health and safety reasons, please do not access the kitchen area during this period. Parents need to be responsible for ensuring their children do not enter the upstairs kitchen nor play with kitchen items stored in the hall. We apologise for any inconvenience caused during the upgrade and hope we can all work together to ensure safety and the smooth running of day-to-day activities during this period.
---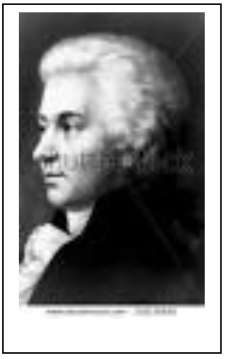 Mainly Mozart
Friday 16 February, 7 pm. 
St Mary's-in-Trinity, Cnr Parnell Road and St. 
Stephens Avenue
The Friends of Holy Trinity Cathedral, together with the Auckland Opera Studio invite you to a concert by The Shades, a quartet of beautiful Tongan and Samoan voices. Together they create a strong, well-blended sound with a feel for humour and a love of laughter.
Cost: Adult $45 Student $25
---